Choosing the right construction software is a big decision for every organisation. Nevertheless, managing to implement this new digital tool across multiple projects while convincing all your teams to use it correctly, it's a whole new challenge.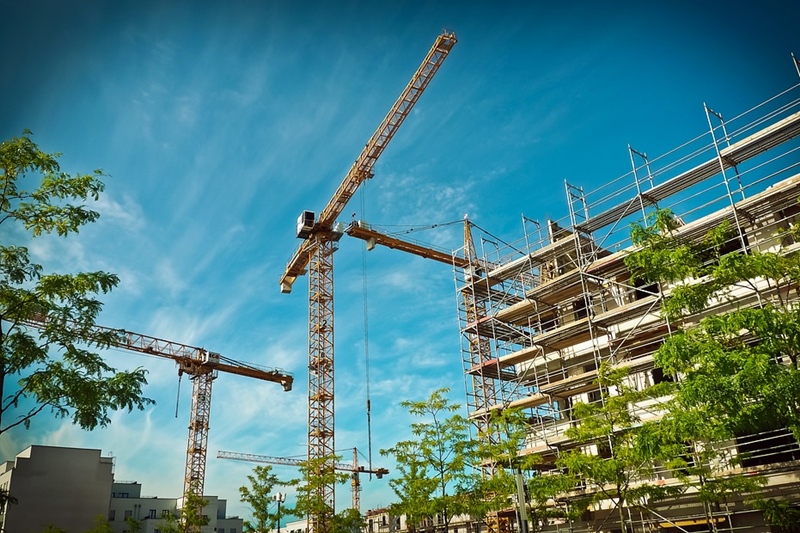 There are a number of reasons for that such as the digital maturity of the sector, the fragmentation of the supply chain and the strong resistance to change. In short term, instant roll out may seem like the best option for turning your organisation digital as fast as possible, but it actually isn't.
Adopting a slower but much more detailed approach to your onboarding process will ensure that everyone remains on the same page and understands well the value that the new software brings to the table.
That being said, here are the five steps for a successful software implementation process in the construction industry:
1. Start with the vision
Before you go digital, it is essential that you have a clear long-term vision for the digital journey of your organisation. Only then, you will be able to map out with precision the true needs of your company and navigate correctly in the market in order to find the digital solutions that fit your team best.
Based on this vision, you have also the opportunity to standardise all your processes and systems adding more clarity both on your current and future projects.
By establishing and maintaining a standardised building process, it becomes easier for the new members of the team to get used to their new working environment and complete their tasks in a timely and efficient manner.
2. Roll out small
Once you have streamlined your systems and your vision is in place, it's time to go digital. But you should remember the golden rule for a successful software implementation: Start small!
Pick a particular project, or even better a specific team within a project and assign them with testing and using the new tool on their day-to-day work. Ideally, this team should be a mix of people who have experience with working on site and individuals who understand data. This combination will offer you precious feedback on how you should go around rolling out the new digital solution across the entire company.
By rolling out in a small segment of your project, you minimise also risk as there are many things that can go wrong in the beginning of a process like that. Expect that the first steps can be extremely challenging given the fact that many people both on the field and the boardroom will have to change their working habits and adjust to a new reality.
One thing is sure. The more value they can see by using the new software the faster the whole procedure will move forward.
3. Learn fast
Now that the new tool is up and running, it is of paramount importance that you look into the data and ask for feedback from your team on a constant basis.
Only then, you can be confident that you have a good overview of how the implementation process is going and what you need to change or improve in order to accelerate this process and boost the ROI.
Data can function as an objective source of truth for your project and in that sense it can quickly show you whether your team is making good use of the new digital solution and which areas of the project require more attention or even additional help such as hiring more co-workers or investing in additional training.
4. Invest in onboarding
Show me the quality of your onboarding and I can tell you how successful the implementation of your new digital solution will be. Before you seal the deal with a software provider, you should always look into the level of onboarding and training they are able to offer.
Implementing a new tool in your organisation can add a lot of confusion to your teams. For that reason you want to ensure that your team has at the first steps all the expert help they need in order to kickstart this new digital era on the right foot.
Of course, onboarding and training don't end here. It is important that your software provider is ready to help every time there is a new feature launched or there is an unforeseen problem during the construction software.
This additional safety net in terms of guidance and customer service can make a big difference when it comes to the successful implementation of a new tool in your organisation.
5. Repeat in future projects
Last but surely not least, there is no doubt that the best way to learn and get familiar with something is through repetition.
Being able to replicate the same processes and systems in future projects will take a lot of the implementation burden off your shoulders as everyone in your team will know what it is expected by them and how the available digital solutions will be of good use for them.
Only then, you can compare with accuracy the different phases of the implementation process and improve the entire process as you go. After all, introducing a new digital tool to your organisation is a continuous journey which is vastly based on comparing best practices and past mistakes.
Final word
All in all, it becomes evident that implementing a new software solution across projects is a continuous effort that requires a well-elaborated plan and continuous communication between the office and the site.
What the industry needs to keep in mind, though, is that digital solutions can't be a magic cure for everything. On the contrary, the entire organisation should adopt a very proactive approach in order to unlock all the possibilities of the new tool and connect the fragmented supply chain under a common plan of action.
About the author: Anastasios Koutsogiannis is Content Marketing Manager at LetsBuild.