The term 'plant' can be defined as equipment, machinery, and apparatus which are used to perform an industrial activity. When it comes to construction, 'plant' refers to heavy equipment and machinery used in construction activities.
At a small scale, there might exist some overlaps between which are considered as a plant, tools, small plant, small tools, and equipment. Broadly, 'tools' are thought to be instruments that work through the help of our hands. On the other hand, 'equipment' is known to be a set of tools that serve for a single purpose.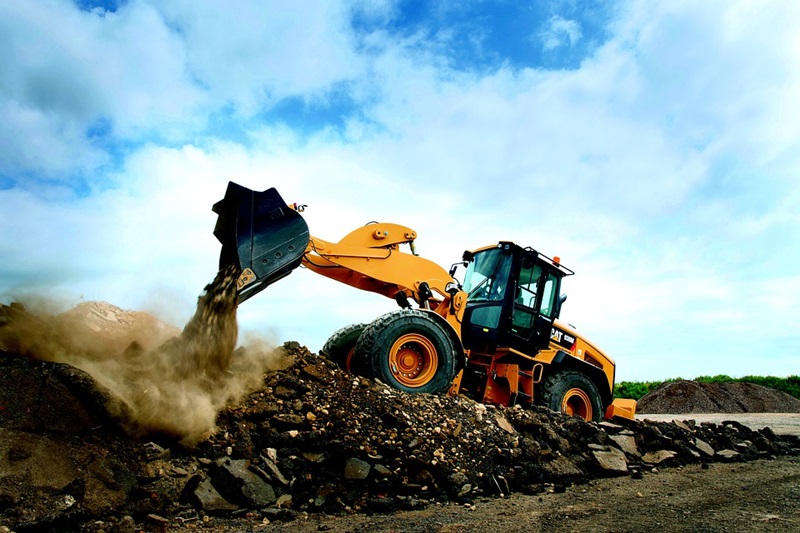 To get more information check: Construction tools and construction equipment
Normally, a construction plant is re-usable and therefore, it can be purchased as new, second-hand or hired if needed.
Types of construction plant that are commonly used
Below is the list of commonly used construction plant along with links of articles that provides more information:
Bituminous mixing and laying plant
Laying bitumen on roads and pavements is an activity that can be undertaken using a number of different types of plant. In most cases, the type of plant is usually determined by the type of material required and the process to be adopted.
Excavator Breakers
Excavator hammers are considered to be high-performance breakers. They are designed to assist you in getting the best from your Cat equipment. With hammer size that fit backhoes, skid steers and all sizes of the excavator, it is easy for you to find the breaker so as to fill your demolition, quarry, construction, and production breaking needs.
Bulldozers
Bulldozers are operators that operate or run the tractors which are fitted with the bulldozer blade. They are used to move soil, rock, and other materials in broad settings ranging from construction sand battlefield sites. The terms of payment of a bulldozer operator not only vary but also depend on the fields of work and their level of training.
Cherry pickers
Cherry pickers are just pieces of machinery and they can be easily identified by their unique, long and extendable arm with a cradle attached on the end. Cherry pickers are also known as telescopic handlers, telehandlers, and boom lifts.
Basically, cherry pickers are versatile and can be moved as they have a boom that is easily extend forward and upward. In fact, various attachments such as a cradle, bucket, much grab, pallet forks, and winch can be fitted to the boom's end.
Operational risk
When there are rain and strong winds, it may be difficult to operate cranes and machinery. Work sites may become dangerous due to uneven surfaces and wet grass. Also, mud can cause hazardous travel for those who are walking and driving. Make sure you drive carefully and wisely over rough terrains.
Dangerous and rough terrains can cause water collection and as a result, machinery can get stuck while the risk of drowning could be another problem.
Remember to inspect all sites after a heavy downpour. Moreover, fill in or mark off any hole or washed out areas to prevent falls, trips, and slips. When moving and operating equipment, be cautious overheads dangers that come from power lines problems.