In construction industry, machinery plays a major role. Therefore it is important to keep machinery in good condition in order to avoid delay in different construction activities. Excavators are one of the mostly used construction machinery which is used for most of the construction projects depending on the size.
If you are a main contractor who rent excavators for your projects, it is necessary to have an idea of your rental company's maintenance schedule. If you own excavators and rent for construction projects, then it is important to maintain the excavators in top condition to avoid expensive repairs. Therefore below are some of the Excavator maintenance tips that you should know when hiring or renting equipment.
Maintain a daily checklist
In order to keep your excavators in good condition, it is necessary to check fluid levels and other maintenance activities to prevent damages. By keeping a daily check list for your excavator, it is easy to ensure proper maintenance of it. Below are some of the items to include in your excavator checklist. However be sure to prepare a checklist that cover all the necessary areas that needs to maintain for proper efficiency of your excavator.
Check fluid levels of excavator parts including engine oil, hydraulic oil and coolant.
Check radiator and clean if necessary
Check the level of diesel
Check for any leaks
Check for any sounds when starting or while running the motor.
Replace Excavator parts when necessary
To avoid any expensive repairs, it is also necessary to replace spare parts when your excavator needs a replacement. However sometimes finding excavator parts can be difficult due to high costs and demand. But, if you ignore or postpone to replace excavator parts, you will end up paying more. Luckily there are companies that sells excavator parts for whole sale price which is a good news for excavator owners. As mentioned in www.finaldrivemotors.com , they sell excavator parts such as excavator final drive motors for affordable rates as they buy in bulk. If your excavator parts from such companies who buy in bulk and sell for affordable rates, you don't have to worry about replacement of parts on time.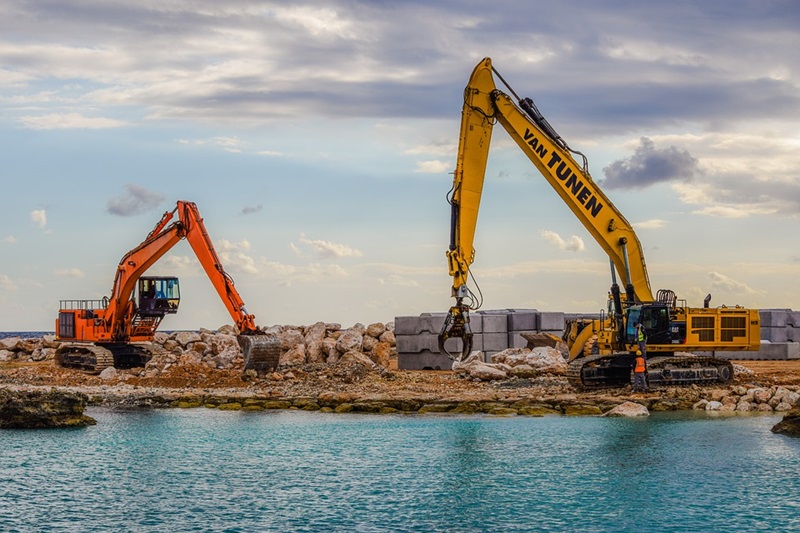 Proper training for operators
Well, you may think of maintaining your excavators only need excavator parts and other necessary services. However it is necessary to train your excavator operators properly before they use excavator. This is one of the easiest step you can take in order to maintain your fleet of construction machinery. However this small step will ensure your operators can handle the excavator without damages.
Above are some of the tips to maintain your excavator in good condition. Remember to follow these tips to keep the excavators in maximum efficiency and minimum breakdown time.