This post discusses about practising autocratic leadership style in construction projects. Post content is based on my views and experiences working in construction projects for several years. I am also happy to share that Builtlogy has been featured on Feedspot's list of top 100 Construction Blogs on the web. Please check that list.
There are several leadership theories and styles available due to research and studies were done by many philosophers, leaders and researchers over the past few decades (Leadership-Central ,n.a.). However, organizations need to identify and choose the most suitable leadership style for their organization to help the company's growth and success (Russell, 2011).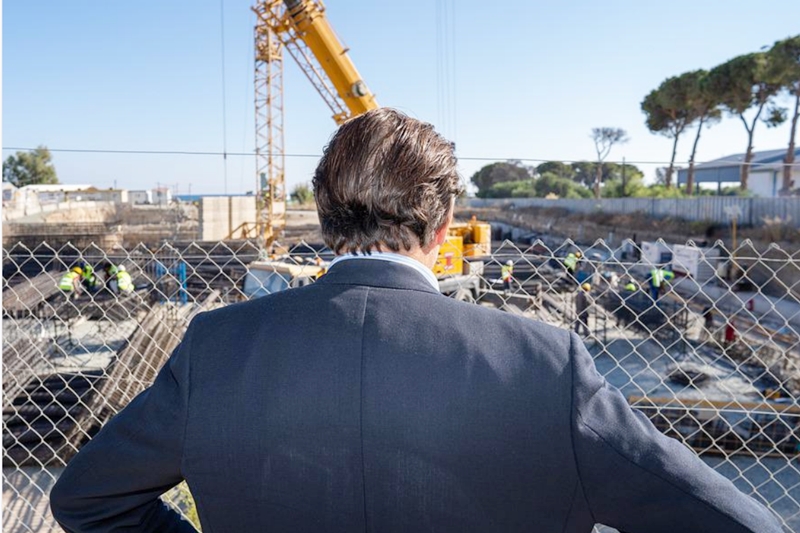 Autocratic, bureaucratic, and charismatic leadership styles are the main leadership styles that are outlined in the article "Leadership Theories and Style: A Transitional Approach." (Russell, 2011).
While there are pros and cons of autocratic leadership style, when managers in construction sector knows different leadership styles,they can adopt the most suitable style for their construction management tasks.
Autocratic Leadership style
In Autocratic leadership, leaders control their subordinates and do not allow providing their input. Therefore, this type of leadership can also be identified as a form of dictatorship. If a business organization adopts this leadership style, obviously there will be a high staff turnover. Organizational growth is limited in a company with an Autocratic Leadership style and the leaders are toxic (Russell, 2011). The autocratic Leadership style can be effective in some cases where unskilled labour is used to get the job done (Russell, 2011).
Adolf Hitler, Queen Elizabeth I, Napoleon Bonaparte are some well-known leaders who followed autocratic leadership (WGU, 2020). All these well-known autocratic leaders are known for their dictatorship. However, not all autocratic leaders are dictators, but all dictators are also autocratic leaders (WGU, 2020).
My experience with Autocratic Leadership in construction sector
My experience in the construction sector is more than 17 years. I have successfully worked in a few different companies and in all these companies I found great leaders who always encouraged teamwork, participation and responsibility. Therefore, I always had a feeling of ownership when I was working under these leaders in different companies. As a result, I am naturally a team member who shares my ideas and thoughts when we handle a project. I don't stay away from when it is time to make decisions.
Once, I joined a new construction company and I was assigned to tendering department. With my experience in tendering and procurement for many years, I know communication, teamwork and collaboration are important for the success of the tender department that affects the future projects of the company. However, the boss was mostly an Autocratic Leader. He didn't want me to share any ideas for winning tenders. He simply wanted me to follow what he says.
This behaviour of him not only made me and some other colleagues to quit the company,but also the company suffered with no new projects.
Key comparisons between the Autocratic Leadership style and the others
In almost all construction companies I have worked for, I found leaders who always allowed subordinates to share their ideas towards the success of the company. They always inspired us and motivated us. In most companies, we worked long hours and we were also appreciated by the leaders. We also received good remuneration as a reward. In all these companies, leaders were either Charismatic Leaders or Democratic/Participative Leaders who encouraged the participation of the subordinates in the decision-making process.
Read more on these leadership theories for construction project leaders. I found this as the key difference in these leadership styles compared to Autocratic Leadership.
Conclusion
There are different leadership styles. However, in the business environment, leaders need to choose the best leadership style that can bring growth and success to the company. If the leaders choose to follow inappropriate leadership styles such as Autocratic Leadership, that will affect the company negatively resulting in high employee turnover.
References
Leadership-Central. (n.a.). Leadership Theories. https://www.leadership-central.com/leadership-theories.html#axzz4clkUEVG7
Russell, E. (2011, September 8). Leadership theories and style: A transitional approach. General Douglas MacArthur Military Leadership Writing Competition. https://my.uopeople.edu/pluginfile.php/1552184/mod_book/chapter/328994/U1%20%20Leadership%20Styles%20Essay.pdf
WGU. (2020). What is autocratic leadership?. https://www.wgu.edu/blog/what-autocratic-leadership2009.html
Disclaimer: This article was created using a paper written as part of the MBA program.