If you think of installing a solar system for your home, then you need to plan it properly to avoid any mistakes. Solar energy is popular as an energy source due to its many benefits including its financial benefits compared to monthly electricity bills. Solar power is easily available in many countries throughout the year. Therefore the use of solar panels and a solar system as an energy source is beneficial and convenient compared to other energy sources. Solar power is a renewable energy source and it is also a way of using green energy for your home.
Advantages of using solar power
If you like to know the great benefits of using solar energy, here are some of the well-known advantages of using solar panels. Below benefits of solar energy will make it a point to use this clean energy for your home.
Solar energy will lower your electricity bill. This is one of the main reasons for most households to use solar energy for their homes. It is environmentally friendly and if you like green technology, then solar power is one of the energy sources that you need to think of. Solar power is a good alternative to fossil fuel that is on the threat of scarcity. Among all these benefits of solar energy, we cannot forget the low maintenance it needs once a solar power system is installed. Your solar power system can last for many years without major repair or maintenance requirements.
However, if you plan to use solar energy for your household, you need to prepare your home for it. You need proper Solar Energy System planning and below are the main steps that you need to follow. It is not just installing solar units on your roof. You need to choose the best solar power system for your home from a professional and qualified company and install it with their guidance.
1. Know your options
When you plan to use solar power system for your home, you will find that you have different options. Solar power panels system on your roof is one of the most popular options available. However, there are different types of solar panels available including Poly Crystalline Solar Panels and Mono Crystalline Solar Panels. The use of the best solar system may include different factors including price and quality. Therefore you need to talk to a solar contractor or solar power panel installer to get more ideas and professional advice.
2. Consider the Financing options
Although solar power is low cost, installing solar panels need prior investments. The capital cost for shifting to solar energy is bit more expensive considering the cost of solar panel systems and installation. Therefore consider financing options before you choose the best panel system for your home.
3. Make required Repairs and Upgrades for your home
Your roof needs to be structurally capable of taking the loads from solar panel system installation. Therefore it is necessary to inspect your home roof by a building inspector. Before choosing a solar panel system, you need to check your roofing condition and ensure it is capable of taking the load. If necessary, you will need to do necessary repairs and upgrades for your home to prepare for solar power.
4. Check for Permits and necessary approvals
In most countries, there are rules and regulations related to home improvement, repairs and solar power installation. Therefore, check for such permit requirements before you choose your options. When you contact your Solar Energy System planning company, they will advise you on the necessary requirements.
5. Consider Installation options
Once all the major steps are done and when you know the suitable solar panel system, the next step is the installation process. You need to choose a well-qualified and experienced solar panel installer and quality solar panel system for your home. If your solar energy system provider is a reputed company, they will advise you on each step until you shift to solar power.
Things to know when you choose a contractor for your solar system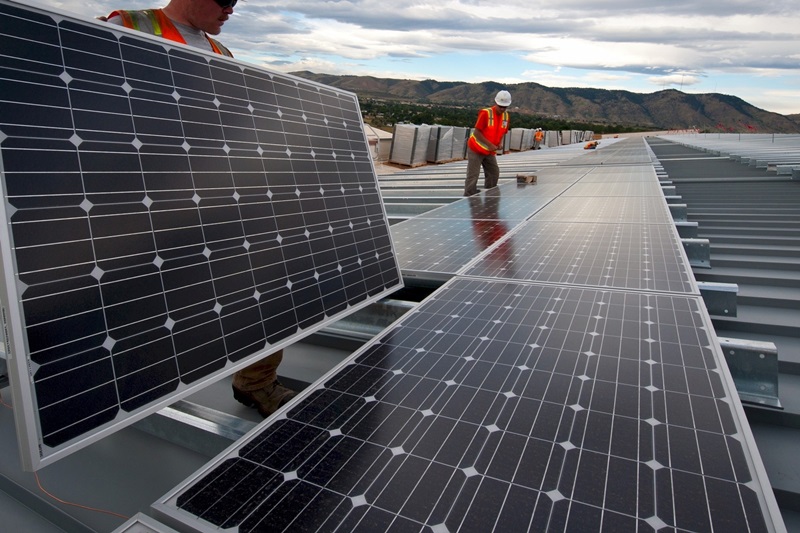 Before you choose a contractor or supplier, consider getting their estimates. Although roof-mounted solar panel system is much popular, you can get estimations for ground-installed PV solutions too. Try to get quotes from at least 3 contractors in order to compare the cost you have to pay.
Other than that, check their experience on similar projects, availability of necessary licenses and quality of materials they use.
Once you get quotes from few solar power system installers, then it is time to choose a suitable contractor. Choosing solar power to your home can be a great idea and it will also be a long term investment.
Read the ways construction Is changing